Turning Out Arianna Chronicles: Yes, Girl
Hello world I am usually a shy girl, whose weekends consist of crocheting with my aunt Nana or study for biology finals, if not practicing hatha yoga at the local community center. However just most recently all this would change, because this last past weekend prior to all the holiday festivities-I went to the local library with my girlfriend Samantha. She is far more adventurous than I am, and how adventurous I was soon to find out. At about 11:30 a.m., She and I met at her studio she shares with her significant other Matthew; everyone calls Him, "
"Matt"
. As I raised my Finger to buzz their intercom, I notice Matt taking the stairs rapidly toward myself. At first just his new balance sneakers, then his well fitted faded denims, and finally to my surprise the light-green button down shirt He adorn, I briefly noticed was flaying undone exposing his
sculpture chest
.
Hello world I am usually a shy girl, whose weekends consist of

crocheting with my aunt Nana or s

tudy for biology finals, if n

ot practicing hatha yoga at the local community

center. However just most recently all this would

change, because this last past wee

kend prior to

all

the h

oliday festivities-I

went

to the local library

with my girlfriend

Samantha.
I know He is my girlfriend's partner, yet Matt and Samantha are so out of my League, that I ought be allowed some indecent pleasures. Besides He would never notice Myself, When He has an uninhibited lover like Sammy Jo to fulfill his urges, just as he did not notice me then as I watch his hunkish figure speed by. He didn't even make eye contact as if I was a ghost, but it really seemed He had or had had something pressing on his mind. I walked in, through the foyer before the flung door closed. Up to Unit 8, and again as if I had been announced the door opened, and Out came Sammy Jo (Samantha)-Pulling on her black mini to cover her semi-exposed white polka-dotted panties with one hand while fumbling for her keys from her black on white polka-dotted handbag, as the door whirled behind her. Startled a bit she gasp and her glossy young pouting lips cracked a crooked smile, chomping bubble gum, as she made a snarled comment to break the obvious awkwardness, "Voyeur...Sneaking Peaks at my
polkies
, You?".
I must admit she is my friend and my secret sex vixen crush. See shy I

am, yet u

ninterested in everything lewd

I am not.
I bowed my head caught in my guilt like the
schoolgirl
with a crush on the smelly boy in class. I must admit she, Sammy Jo, however serious or playful her remark had been-the truth is her
long tanned legs
fitted into a pair of hybrid suede athletic black on white Chuck Taylor calf-high
heels
, and riding up to that band of hugging spandex around her tight decadent bottom, with her flat feminine abdomen. Sammy Jo's Belly button with the look of an angelic nymph and t
he knot of the white wife beater leading my eyes toward her wonderful full breast, all being accented by her alpine neckline and supermodel facial features on punkish black sporty spiked locks, with ice-berg blue eyes. I must admit she is my friend and my secret
sex vixen
crush. See shy I am, yet uninterested in everything lewd I am not. I gave Her a quiet smirk and then she noosed her arm around my neck laying an unexpected kiss on my lips, as I kissed her back seemingly reluctant, Again to break the mood as we waltz toward the stairway I had just surmounted, Sammy Jo says Loudly, "Now You Know what Matt sperm Juice after taste is, Cause I just Blew him Rapidly and he came all in my mouth right behind door number 8, and You like it!" "Vulgar!" I replied, and I wonder if she noticed that as I wiped my Lips in a gesture of disgust I licked the foreign Remnant taste clean, as I secretly relished At the Idea of having her spew all his manhood
ejaculation
into my mouth immediately after he came in hers. Wishing disparately I had been there or that she/they would actually invite my fantasy. Before I can wake from all my delicious debaucheries, Sammy Jo and I are at the Student Library, Tucked away in a discreet corner. I was catching up on my emails, browsing through responses from
astrology.com
and return post from
forums
, especially my favorite at
emeraldcobra.freewebsitehosting.com
, when I looked up and noticed an aroused glare, an erotic hypnotized daze. What was she browsing?
And there were many other perversions I believe I saw as I scanned on and When Sammy Jo's voice faded back in sync with what I saw flash on the screen 'Invite and Excite a Friend misery loves company'. Sammy Jo's Voice then became clear, "I want to have You, Mark and myself all suited with this new rod I ordered, from sex-superstore.com","and I told Matt to meet us back at the flat when the mail gets

here, Meanwhile I would introduce the affair to You, Yet I had To get my Horny Off first, So I

Planned we would Come here...And I would visit erocity.b

logspot.com...




And why would she attempt access here? Where porn is illegal. I felt embarrassed yet curious as a cat-a cat in heat, that's when I noticed her hand was strategically placed between her literally low rise black-mini, and she was giggling as it appeared she read on oblivious to me or any other would be on-lookers. Next I shifted my view and saw, there was another onlooker a
greenish
set of teenagers peeping all her "polkies" and finger job action. I nudge her and she came to slightly, just barely enough to ask me, "What?" "What?" I responded, "Your crouch is an open shot, you're a spectacle of a
hot pants
, and we are in a no fly porno zone, and you're like all insatiable-freaky Prince the Artist meet Avery Levine in a Private library even!" She smiled wickedly and I could feel her minds eye eating me, consuming my flesh with a carnal kink I had only fanaticized privately, so I braced myself like the fearful prey I had allowed myself to become for this seductive black-white and polka-dotted tigress, seemingly ready to pounce. "Sammy Jo!" I extolled, "Why are you giving me that look, what are you doing?" That is when her toothy devilish grin, purred "What I am doing is executing a set-up, A set-up..."-I looked over at her terminal and saw, well I think I saw an
Asian 'She-she'
bound ferociously in intricate knotting all over her limbs and genitals leaving her suspended and exposed, at a height just above floor level with some sort of
face mask
that held her mouth agape. Behind her I made out the image of a blonde bombshell in a
school uniform
with the skirt raised to show, what appeared to be a
humongous huge harness cock
poised to prong and probe the bounded 'she-she' oiled down and tied orifices...most likely wherever the
Strapped-up Bombshell
John wanted to.
Whether It was past or present tension, my love canal wa

s wet,

swelling and my mind a little afraid and a lot wanton replayed Sammy Jo's Fancy, my own and the Marquis de Sade macabre over the web, aga

in brought to us by this infamous erocity.blogspot.com?

Before I could answer yes or no, I felt a

hand on my...


And there were many other perversions I believe I saw as I scanned on and When Sammy Jo's voice faded back in sync with what I saw flash on the screen 'Invite and Excite a Friend misery loves company'. Sammy Jo's Voice then became clear, "I want to have You, Mark and myself all suited with this new rod I ordered, from
sex-superstore.com
","and I told Matt to meet us back at the flat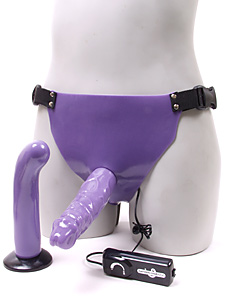 when the mail gets here, Meanwhile I would introduce the affair to You, Yet I had To get my Horny Off first, So I Planned we would Come here...And I would visit erocity.blogspot.com-The blogger that led to the kick ass bondage link you seem so entranced by Miss
Arianna
and you interrupted so Are you down? I know you want Matt and you were slow to wipe off that sloppy lip press, in the hall". As my inner
'nymphomaniac'
sight completed another take of the adamic nefarious link she claimed this unknown to me blogger erocity.blogspot.com, had led her and now us to, and I finished my overview with the realization that there were several men and women within the scene and all looked as if they were poised to take full advantage of the dangling islander. Definitely the blonde and a
midget
who had the front flanked with another large male phallus aimed at the roped chicks propped open mouth. Whether It was past or present tension, my love canal was wet, swelling and my mind a little afraid and a lot wanton replayed Sammy Jo's Fancy, my own and the
Marquis de Sade macabre
over the web, again brought to us by this infamous erocity.blogspot.com? Before I could answer yes or no, I felt a hand on my shoulder-not alarming nor comforting yet full of authority. Then I came to a voice unknown, Saying "Girls would you turn off your terminals and follow me." I glanced over at
Sammy Jo
and the
devil in Misses Jones
grin had been resurrected and as I peered over my shoulder behold a full crotch bulge plus a
shiny badge
that read
Central Library Security
,
was firmly attached to that confirmed
authoritarian
voice. What hot mess had Sammy Jo gotten me into now? And Now, while my pussy was so deliciously creaming and taking over my repression! "Ladies I need you to Log off and follow me to my office," The macho plain-clothes security officer firmly restated. "Anything for the man in charge" Sammy Jo cockled as she collectively squiggled herself and her barely there mini into an upright and erect position flirtatiously. What was on her mind? What deviations? Who might her degenerate urges be steered toward, even Now when we may be in some
real
deep
deep
trouble
? (to be continued....)